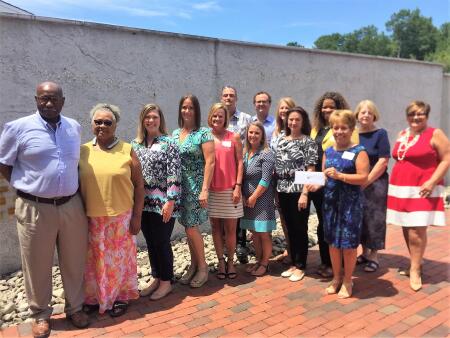 The board of advisors of the Brunswick County Community Foundation announces $4,030 in local grant awards from its community grantmaking fund.
This year's nonprofit recipients are:
$1,000 to Brunswick Family Assistance Agency, Inc. for BFA Emergency Food Pantry
$500 to Jack Helbig Memorial Foundation for Water Safety Literacy Project
$530 to Lower Cape Fear Hospice for literature for Brunswick patients
$1,000 to Prevent Blindness North Carolina for Star Pupils Brunswick County
$500 to Roosevelt and Ruth Marlow Educational & Recreational Foundation for playground equipment for Marlow Park
$500 to Wilmington Area Rebuilding Ministry, Inc. for summer mission teams rebuild Brunswick County homes
Barbara Patten, board president, thanked the community for its support of the Brunswick County Community Foundation. "These grants are important to our community and our quality of life," she said. "Critical programs would not be possible without the generosity of many individuals and organizations that have supported Brunswick County's community grantmaking fund.