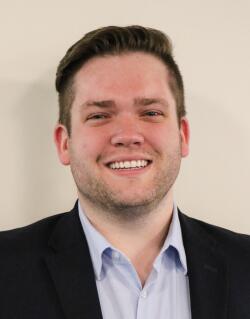 Louis M. Duke has been promoted to senior communications specialist at the North Carolina Community Foundation in Raleigh. He is a member of the communications and marketing department of the statewide community foundation.

In his role as senior communications specialist, Duke manages external communications for NCCF's statewide affiliate network and supports digital and social media communications, public relations and marketing. He has been with the Foundation for nearly three years.
The Reidsville native is a 2015 graduate of Campbell University, where he received a bachelor of arts degree in communications studies.
Noel McLaughlin, NCCF's director of communications and marketing, said the Foundation was excited to promote Duke. "Louis is an asset to NCCF," she said. "He has made so many contributions to our department and to the entire organization in his short time here."