The Greene County Community Foundation held a December board meeting at the beautiful home of board member Rebecca Pate in Snow Hill. Pictured (below) are board members Dora Pasour (left) and Rebecca Pate.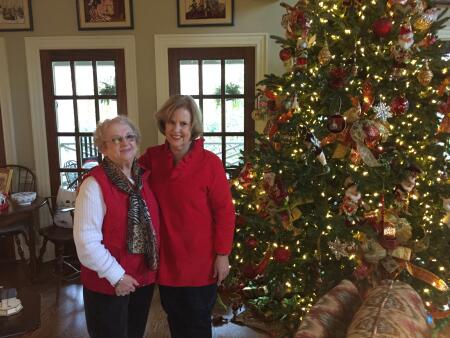 NCCF Regional Director Kim Ball, pictured below (back left), presented outgoing Board President Christie Mozingo (back right) with a plaque commemorating her leadership and service to the organization.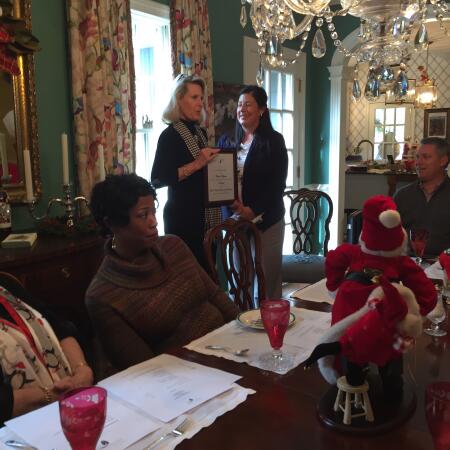 The board also discussed their progress on their Blueprint for Success goals for 2016. They're happy to report a 100% completion. Pictured below are (left to right) Ray Holloman, Rebecca Pate, Michael Rhodes, Judy Davenport, Susan Beaman and Dora Pasour.