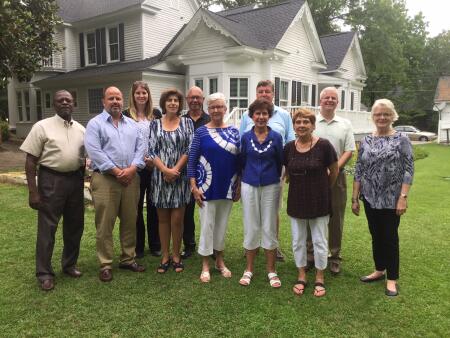 The board of advisors of the Hoke County Community Foundation announces $7,650 in local grant awards from its community grantmaking fund.
This year's nonprofit recipients are:
$2,000 to American Red Cross for disaster response and preparedness
$500 to Girl Scouts - North Carolina Coastal Pines for Hoke County Girl Scouts Leadership Experience
$1,000 to Hoke County Association for the Developmentally Disabled for Outdoor Learning Environment
$650 to Hoke County Partnership for Children and Families for Family Literacy
$1,000 to Hoke Reading/Literacy Council for Summer Reading Buddies 2017
$1,500 to North Carolina Cooperative Extension, Hoke County 4-H for 2017 Hoke County 4-H Summer Enrichment Program
$1,000 to Prevent Blindness North Carolina for Star Pupils Hoke County
Jeff McNeill, board president, thanked the community for its support of the Hoke County Community Foundation. "These grants are important to our community and our quality of life," he said. "Critical programs would not be possible without the generosity of many individuals and organizations that have supported Hoke County's community grantmaking fund.