The board of advisors of the Johnston County Community Foundation announces 2015 awards from its community grantmaking fund, according to Wanda Blow, board president. The board granted nearly $40,000 this year.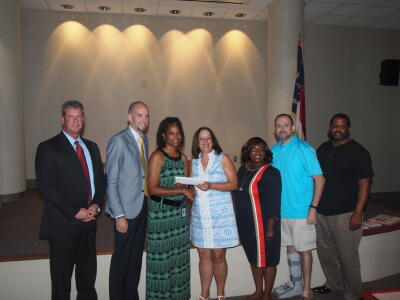 This year's nonprofit recipients include:
Boys & Girls Clubs of Wayne County
Clayton Cultural Arts Foundation - Clayton Youth Theater
Community & Senior Services of Johnston County, Inc.
Girl Scouts - North Carolina Coastal Pines
Harbor, Inc
Johnston County Animal Protection League, Inc.
Johnston County Arts Council, Inc.
Johnston County Industries, Inc.
Johnston County YMCA
Johnston County Youth Services, Inc.
Make-A-Wish Eastern North Carolina
Me Fine Foundation, Inc.
Prevent Blindness North Carolina
Public Library of Johnston County and Smithfield
Reach Out and Read
Tobacco Farm Life Museum, Inc.
With Love From Jesus Ministries
Blow thanked the community for support of the Johnston County Community Foundation. "These grants are important to our community and our quality of life," she said. "Critical programs would not be possible without the generosity of many individuals and organizations that have supported Johnston County's community fund."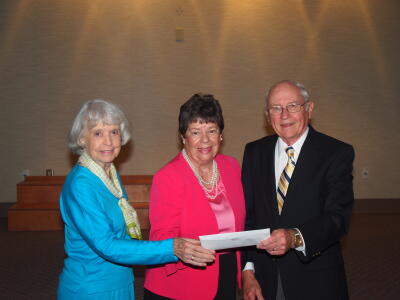 The Foundation also awarded the annual Frances Finch Hobart for Voluntary Community Service honor to Anesha Johnson. The award was established in 2006 to recognize and honor the tireless efforts of Frances Finch Hobart and the countless hours of community service she has given through the years. The intent of this award is to recognize an individual from Johnston County who demonstrates vision, vitality, determination, selflessness, generosity, and a full caring heart to his or her community. Recipients are encouraged to name an organization that they feel deserves to receive a $750 grant from the Frances Finch Hobart endowment fund. Johnson selected to support Serve the First Baptist Church of Smithfield's Soup Kitchen.
The Johnston County Community Foundation is an affiliate of the North Carolina Community Foundation. Tax-deductible contributions can be made to the Johnston Community Fund, which is administered by the NCCF. Contributions should be made payable to the Johnston Community Fund and mailed to the North Carolina Community Foundation, Landmark Center, 4601 Six Forks Road, Suite 524, Raleigh, NC 27609. Contributions can also be made online here.
For information on the Johnston County Community Foundation and its community fund, contact Katie Crumpler, regional associate, at 919-256-6914.