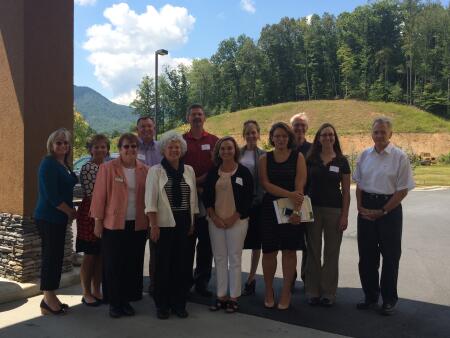 NCCF Director of Community Leadership Sally Migliore just returned from a meeting in the western part of the state, where affiliate leaders from that region met for an afternoon of conversation, updates and an educational component.
Migliore and Sue LeLievre, regional associate for the west, met in Dillsboro with one or two advisory board members from affiliates representing Clay, Graham, Haywood, Jackson, Macon and Swain counties, as well as the Eastern Band of Cherokee.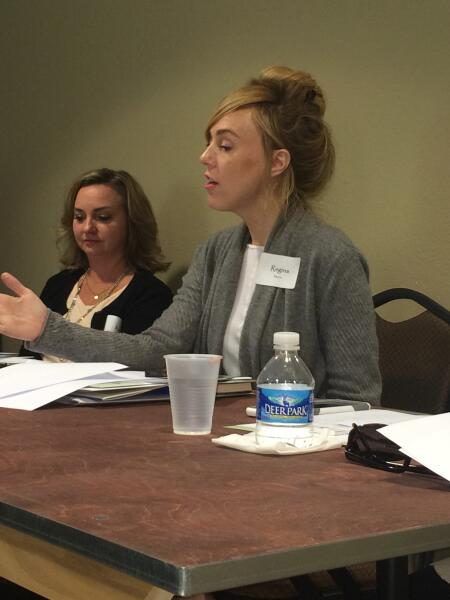 The majority of the meeting was spent discussing the affiliate Blueprint for Success, with affiliates sharing activities that have been successful and how the process is working with their respective boards. (See our latest print newsletter or visit our website here for an in-depth explanation of The Blueprint.)  
Migliore also led the group in a session called "Facilitative Leadership," which she believes will be helpful to enhance and support board leadership.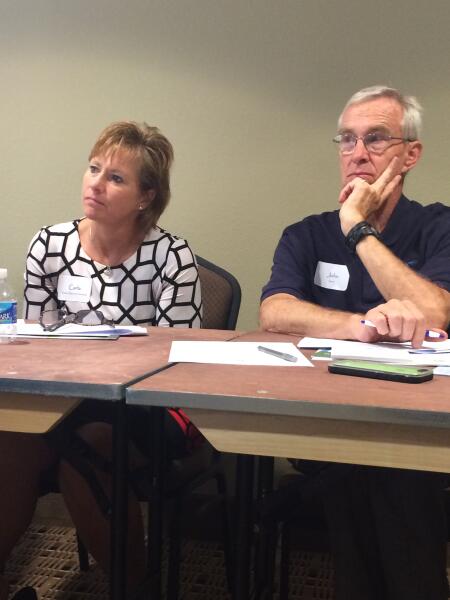 Advisory board members in attendance concurred. "I think it [was] a great event, and the fact that is was small and low key was a big contributing factor for a very successful meeting," said Pam Roman of the Clay County Community Foundation.  "Thanks for giving us the tools and information to help us in our roles as board members for NCCF!"
Glenda Cheeks, also from Clay County, echoed the sentiment. "We learn from each other," she said. "Each speaker brought value to the meeting, and I came away motivated," she said.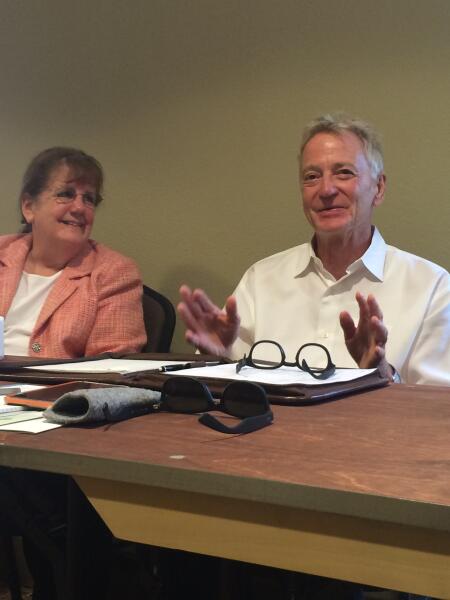 "I thoroughly enjoyed the meeting," said Carla Icenhower of the Eastern Band of Cherokee affiliate.
Migliore said she was looking forward to more regional meetings, which will be held across the state in coming months.  "It was just so great to hear from our affiliate leaders in a smaller setting where we could all really benefit from the exchange," Migliore said.