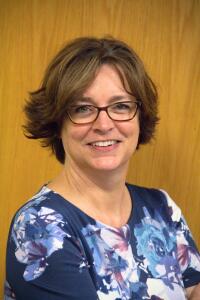 Marirose K. Steigerwald has joined the North Carolina Community Foundation executive team as director of operations, according to Jennifer Tolle Whiteside, NCCF president and CEO.

Steigerwald comes to NCCF with extensive experience in leadership development, administration and human resources. She was a partner in a consulting firm specializing in search and leadership development prior to NCCF. She is a graduate of UNC-Greensboro, where she majored in communication studies and minored in psychology.
Steigerwald has served in a leadership capacity in a number of organizations, including director of the Greater Raleigh Chamber of Commerce and past chair of the UNCG Alumni Association Board of Directors. She completed the Leadership NC Class XXI and is serving as class ambassador.
"Marirose brings incredible depth, expertise and experience to NCCF," Tolle Whiteside said. "I am thrilled she has joined our team."